We've sifted through some of the finest kit designs of the 2010's to bring you the definitive list of the best jerseys from the past ten years.
Japan, away – 2016/17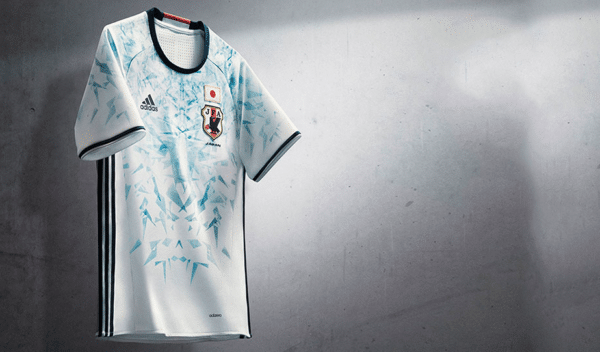 Adidas really outdid themselves with this one. The design for their 2016 Japan away jersey featured a broken glass effect with the shape of a dragon's head subtly included in the chest. Magnificent work.
Nigeria, home – 2018/19
Worn by both the men's and women's teams at the 2018 and 2019 World Cups, Nike paid tribute to the 1994 men's team with this whopper number.
Norwich City, third kit – 2016/17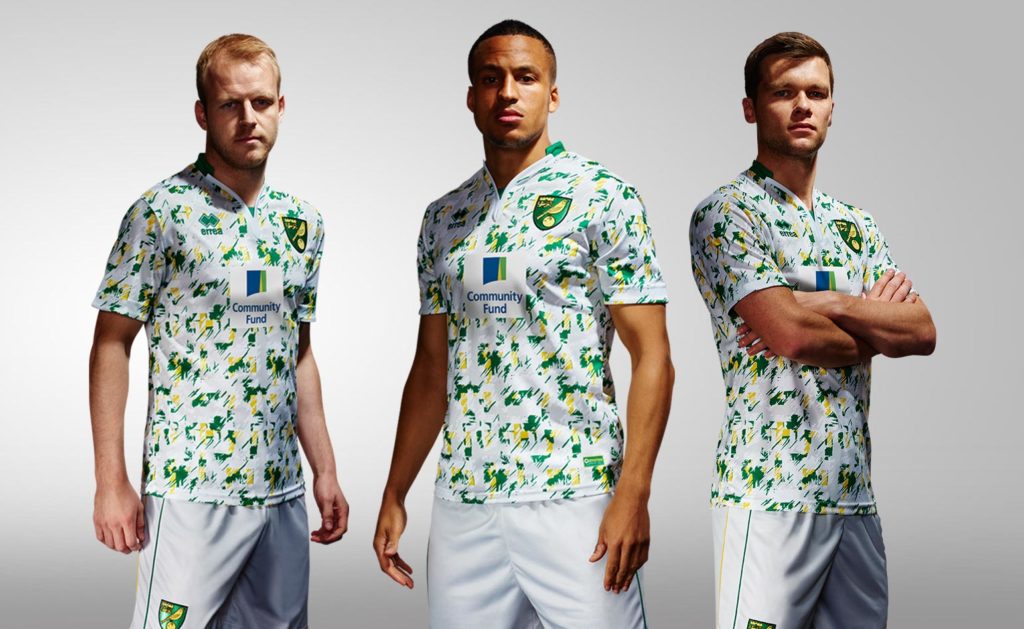 Based on their famous home kit worn between 1992-94, Errea produced this eye-catching kit in 2016 as an homage to that divisive design.
The best third kits of the 2019/20 season
Rayo Vallecano, away – 2015/16
Kelme produced this striking effort for Rayo Vallecano, with the aim of honouring "all anonymous heroes". €7 of every purchase went to charity, but the club's supporters protested, claiming the club were merely using the LGBT rainbow as a marketing ploy to make money.
Australia, women's home – 2019
Sam Kerr may not have been able to lead Australia to the Women's World Cup final earlier this year, but the Chelsea striker played in style in this Nike kit at least.
Australia's🇦🇺 Women's soccer team jerseys are top 5 beautifulest Jerseys I've ever seen. pic.twitter.com/KhGOEV7VlP

— 🇬🇭Dom🇲🇽 (@Augusta_____) June 22, 2019
Power ranking the Women's World Cup kits from best to worst
Arsenal, home – 2019/20
We already talked about Arsenal's new kits in detail when a teaser photo dropped a few months back, but the below promo video is brilliant. Adidas are making Gunners kits again and they've gone retro with their first offering, calling back to the 1989 league-winning campaign for the home version.
From the Bruised Banana to the Thunderbolt – Arsenal's greatest ever away kits
Leicester City, away – 2019/20
Leicester City's blue chequered home shirt is quite good, as is their sleek all black third kit, but their away jersey might be the best of them all. The large sponsor detracts from the design somewhat, but pink and black is a dynamite combination.
Leicester's new pink away shirt 😍 pic.twitter.com/mBn8XKFMW1

— Goal (@goal) May 24, 2019
Eagle-eyed Twitter users did notice, however, that Adidas were selling their Campeon 19 range of tops for just over £16, meaning Leicester fans will be paying an extra £40 or so just for the crest and sponsor.
Real Betis, away – 2018/19
You can't go wrong with a Real Betis kit, and you certainly can't go wrong with Marc Bartra modelling a Real Betis kit.
We do love discussing @LaLiga kits… so this is a must.

What is your verdict on Betis away shirts this season? 💚👀🤔#ValenciaRealBetis#LLL
🧡🇪🇸⚽ pic.twitter.com/o51vZRyc4W

— La Liga Lowdown 🧡🇪🇸⚽️ (@LaLigaLowdown) September 15, 2018
Madureira, special edition Che Guevara goalkeeper shirt – 2013
This iconic jersey was released by Brazilian third division side Madureira to celebrate the 50th anniversary of revolutionary Ernesto Che Guevara's visit to watch Rosario Central play.
Che Guevara 2013 Madureira shirts by @wasport now in clearance

Get yours here – https://t.co/riwqA64bvP pic.twitter.com/NjxDqexGWq

— Classic Football Shirts (@classicshirts) April 23, 2019
Read: The best kits of the 2019/20 season