Preparation is key for a major European final, but someone evidently forgot to tell that to the Chelsea kit man ahead of his club's UEFA Super Cup clash with Liverpool on Wednesday.
Italian midfielder Jorginho was seen sporting a shirt with his name incorrectly spelt, an error which is sure to have left the Blues looking red-faced.
Throughout history we've seen several incidents of kit men mishaps, and here are 11 times when footballers names were spelled wrongly on their shirt…
Zlatan Ibrahimovic
The Swedish forward is arguably the biggest name (reputation wise) in MLS, so you'd think the LA Galaxy kit men could the name of their star player right, right?
Irbahimovic was unstoppable yesterday. 😉 pic.twitter.com/lWsPAXVIkJ

— FOX Soccer (@FOXSoccer) July 5, 2019
Steven Gerrard
Another big name, another misspelt shirt…
Someone really needs to have a word with the LA Galaxy kit man…
Printing gaffe in the MLS#Gerrrad #LAGalaxy pic.twitter.com/lRJGk8Uukr

— Classic Football Shirts (@classicshirts) June 27, 2016
Steve Claridge
What is it with kit men and their obsession with adding additional R's?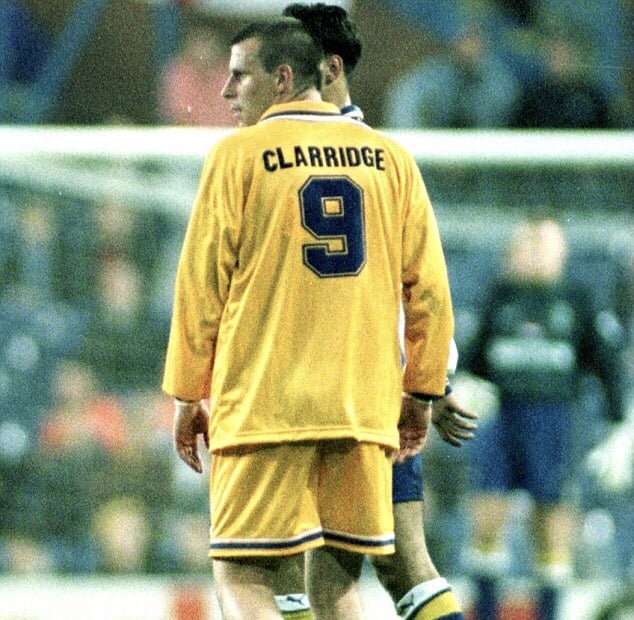 David Beckham
Arguably football's most famous face, a young David Beckham ran on as a substitute for the 1997 Charity Shield with the letter 'H' having gone AWOL from his shirt.
It mattered little, Manchester United lifting the trophy after a 4-2 penalty shoot-out victory over Chelsea at Wembley.
ON THIS DAY: In 1997, David Beckham wore a shirt in the Charity Shield game v Chelsea with his name spelt incorrectly. pic.twitter.com/RXS2MKrw77

— MUFC Data (@MUFCDATA) August 3, 2018
Ole Gunnar Solskjaer
Now this one isn't the easiest to spell, but, it's still wrong nonetheless.
Manchester United boss Ole Gunnar Solskjaer saw his name misspelled during his playing days, although we'd imagine there would be more attention to detail now he is in charge at Old Trafford…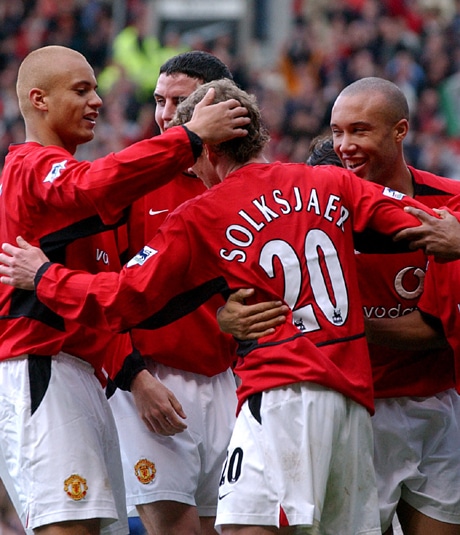 David Bentley
Once tipped as the new David Beckham, former Arsenal and Tottenham winger David Bentley enjoyed his own kit error whilst at Blackburn.
Anderson
Brazil international Anderson sporting a new persona here, though Manchester United fans could be forgiven for hoping they'd signed a new Samba star named 'Andesron'.
The United midfielder never truly lived up to the hype following his arrival, this fan particularly critical of his efforts….
Anderson is so shite he hasn't even noticed they've spelt his name wrong on his shirt #MUFC #EFC >> pic.twitter.com/DNrwYsKI

— Jimmy Corkhill (@MrJimmyCorkhill) August 20, 2012
Roque Santa Cruz
Another Blackburn blunder now as former striker Roque Santa Cruz saw his name become slightly less festive back in 2009.
Roque Satna Cruz (Blackburn) – 2009 pic.twitter.com/bGFL5IQn

— Tommy Wiratama (@Tommy_Wiratama) September 8, 2012
Javier Mascherano
One of the world's leading holding midfielders throughout his illustrious career, the Argentine joined Beckham in seeing the letter 'H' go AWOL from his name whilst at Liverpool.
Marko Arnautovic
The Austrian will not be remembered too fondly by most West Ham fans following his antics during his time at the club.
Maybe he was pissed off that they cocked the spelling of his name up against Bournemouth…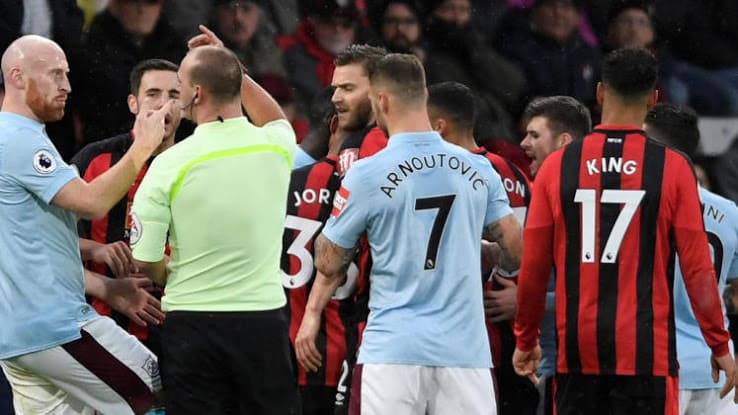 Jorginho
The latest addition to his line-up of kit calamities, the Chelsea midfielder sporting 'Jorghino' on his shirt for the Super Cup clash.
You had one job kit man, one job…
Chelsea's kit staff left red-faced after Jorginho's name is spelt wrongly on the back of his shirt https://t.co/x5LgsqEFru pic.twitter.com/Mul0L3q71h

— SportsGridUK (@Sportsgriduk) August 14, 2019
Read: Top five 'where were you' moments in Premier League history
Read Also: Sectarianism, betrayal and a pig's head – The most controversial transfers in football history