On May 26th of this year, Real Madrid triumphed 3-1 over Liverpool F.C to lift the UEFA Champion's League trophy for a record thirteenth time.
It was an expected conclusion to an otherwise unpredictable and enthralling campaign, with underdogs such as Liverpool and AS Roma overcoming the odds to eliminate heavyweights such as Manchester City and Barcelona. Despite—or maybe because of—such unlikely results, punters lined up at betting windows in mass numbers. Major betting houses saw billions of pounds traded on the UEFA Champion's League this year.
However, football betting isn't attracting interest from just ordinary bettors. In recent years, people from the finance and technology sectors have also been showing an interest in the football betting industry. As the majority of football bookmakers are now utilizing machine learning, increasing numbers of people in quantitative trading and investment banking are migrating to the world of sports betting.
But what do complex algorithms and big data analytics have to do with one of the oldest pastimes of football aficionados? Over the course of this article, we'll discuss how football betting has evolved over the years, and how big data analytics and algorithms have made it more accurate.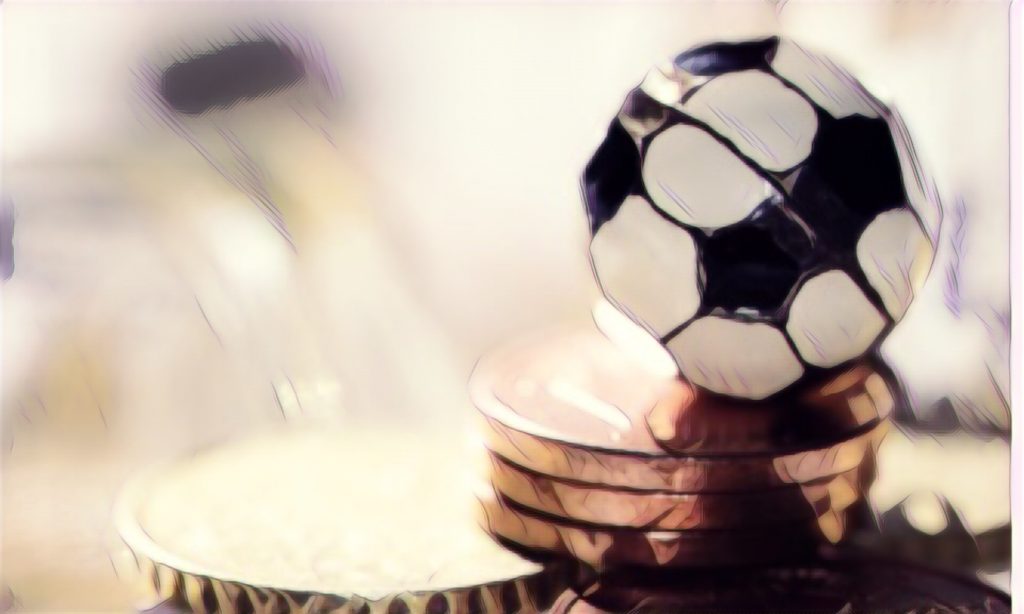 Football Betting in the Old Days
If you go back to the 1980s, when Ian Rush's moustache was considered stylish and attending an English top-flight game used to cost you just a couple of quid, the world of football betting was completely different to what it is now. Football betting decisions were made on instinct, rather than with big data analytics or statistics that could support smart bets.
Even watching a lot of football wasn't possible. There was no internet or HD cable. Betters didn't have much access to the data they needed to make intelligent bets. Instead, they relied on newspaper reports, scouring the league table and betting "dirt sheets." Individual statistics on players were sparse, and the term "assists" hadn't even been invented yet.
Serious bettors had to accumulate and analyze their own data and keep track of trends in the game themselves. For instance, if they wanted to know how many games Man United had gone without conceding a goal, they only had their own papers and notes to check from.
The takeaway is that before the advent of the internet and data-driven betting, bettors had to do all the work themselves in order to overcome the challenge of beating the odds.
How Big Data Analytics are Transforming Football Betting
Just like all other sports, football betting is a numbers game. Those who understand how the betting industry works also know that the key to beating the odds rests in having the most information. It's all in the numbers. Therefore, it's no wonder that the emergence of big data has captured the attention of the leaders of the betting industry. The forecasting capacity of big data has already proven to be beneficial in a number of industries, ranging from financial services to healthcare and retail. The impact made by big data analytics in the world of sports betting comes as no surprise.
Big data analytics were first integrated into the betting world by bookmakers, the people whose success depends upon the odds and lines they establish. Having as much data and information as possible is a key aspect of the betting industry, so as soon as data analysis and transmission techniques emerged, adopting them was an easy decision for betting houses. Big data analytics quickly became the most important tool for betting houses to stay on top of the game.
The football betting experience is also being revolutionized by big data. All the big clubs in football are already using big data to gain a competitive advantage. Big data is being used by clubs to study players and improve tactics, which means that there's an insane amount of data that can be used to accurately forecast the outcome of football matches. For example, during the FIFA World Cup in 2014, Google utilized big data analytics to accurately predict the winners of 14 of the 16 matches that were played. That is a prediction accuracy of almost 88%. Microsoft did even better. Their algorithm predicted 15 out of the 16 results correctly. As a result of such developments, lots of football bettors have identified big data analytics as the best tool to make profits in betting.
The implementation of big data in football betting also resulted in the creation of new markets. Companies realized that there was a potential market for using big data to place the odds in the favour of the bettors themselves. Big data services that were aimed to empower bettors quickly emerged. One such website that has maximized the use of big data analytics is Sporita football tips. Sporita's app accumulates big data comprised of hundreds of variables, which includes comprehensive individual player stats, the teams' recent form, their head-to-head history, and many more. Sporita's complex algorithm analyzes all of these variables to provide highly accurate football betting tips to its customers.
The Upshot
So, the upshot from all of this is that big data analytics have completely transformed the football gambling landscape. Whether used by the oddsmakers or bettors themselves, predictive analytics play a huge role in making football betting the multi-billion-pound industry it is today. With such huge amounts of data being generated and accumulated, it's a certainty that the full impact of big data is likely to shape the future of football betting. The world is still coming to terms with the capabilities of big data, but once we realize its full potential, its full forecasting power will truly be released. Not only is this great news in the world of football betting, but it's also great news for all types of businesses.
Looking for the best football betting experience available? Check out Sporita! A premier football prediction website, they utilize big data analytics to offer extremely accurate betting tips.