Manchester United manager Jose Mourinho has admitted that he isn't getting the best out of January signing Alexis Sanchez.
Sanchez made the highly publicised move from Arsenal to Man Utd, with Henrikh Mkhitaryan moving the opposite direction in a straight swap deal.
He seemed to make an instant impact, grabbing two assists on his debut, albeit against Yeovil Town in the FA Cup, but has since failed to add to that tally. He has scored his first goal in the famous number 7 jersey, although that was a rebound after he missed a penalty:
"He is learning how to play with us and we are learning how to get the best out of him," said Mourinho.
The difficulties of integrating a player midway through the season mean Mourinho is not a fan of the January transfer market.
"What is wrong is that he came at the worst moment of the season, in the winter market," the Portuguese added.
"That's why I don't like the winter market very much. I think [signing Sanchez] was a chance that we didn't want to lose and we made it, but we don't believe a lot in the winter market.
"For sure next season will be better for him."
His form, which has coincided with a dip in form of Paul Pogba, has led to some pundits suggesting that Sanchez's arrival is actually causing more problems than it has solved, although the United boss disagrees:
"That's something that we can develop and we're going to develop with time, with experience and living these experiences together," Mourinho said.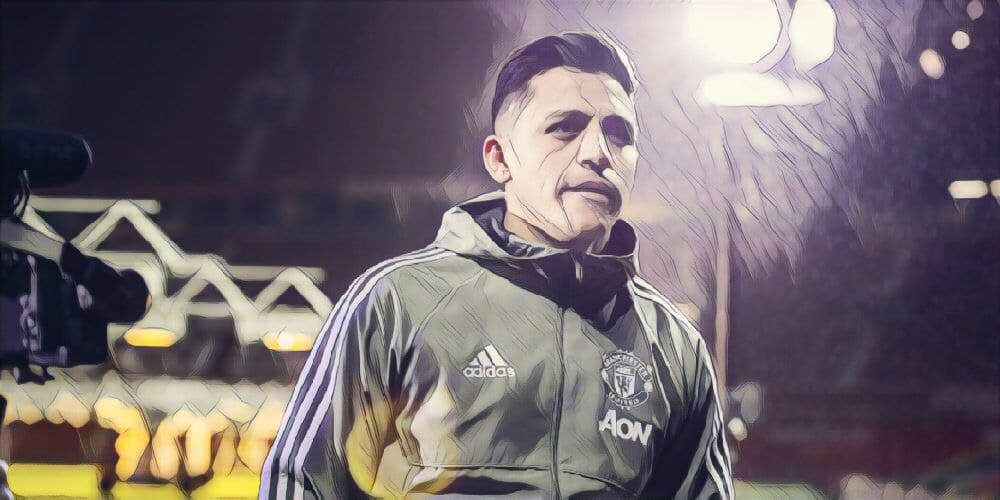 "I don't consider that a weakness, I consider that a huge potential to be developed."
Despite Sanchez's lack of goals, Mourinho has been pleased with the effort the former Barcelona forward is putting in to get things right.
"[He is] not afraid to take responsibilities, not afraid to try to make things happen. When he feels that he's not as dangerous as he likes to be, he drops back, he tries things.
"When he makes mistakes he tries to compensate immediately with fantastic spirit, with a great transition to try and win back the ball. We are very happy."