As the dust starts to settle on Arsene Wengers shock resignations announcement on Friday, attentionas have started to turn to who will replace the Frenchman, and former Man Utd captain Gary Neville believes it should be Diego Simeone.
The Sky Sports pundit, who has never been afraid of sharing his opinions, thinks that the Arsenal board should waste no time in announcing Wenger's successor, and should do it 'by the end of next week.'
"There is no excuse now for Arsenal not to have a new manager in place by the end of next week, to rid speculation of who it could be, to make sure the new manager can be across the current squad, the current data, the current plans, the spending for the summer, all of the things that take so much time, particularly with a World Cup with players going off and agents getting distracted."
Speaking on his Podcast, Neville aired his views that Diego Simeone should be Arsenal's next manager, and explained his exact reasoning behind them, and he has a very good point: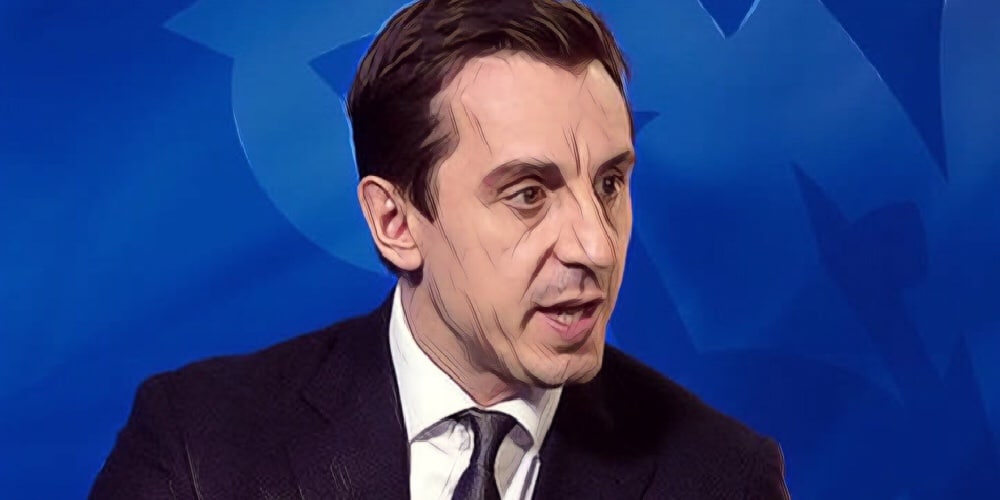 "Luis Enrique is the favourite, and I'm asking the question, looking at it from a football point of view, who is the right person to take over at Arsenal?
"They have to have a manager who can punch above their weight, and the outstanding candidate for me is Diego Simeone at Atletico Madrid.
"Season after season he has challenged, not just in the Champions League but in La Liga too, with a team that has a big budget but nowhere near that of Barcelona and Real Madrid.
"What the new Arsenal manager is taking on with Man City and Man Utd, and to a lesser extent Chelsea, is huge financial might. £150m, £200m ploughed into the team each season.
"If you're going to compete with that, you have to have an outstanding manager to do so, and Simeone is that manager in Europe at this time. He has continually done it."
One reason that could rule Simeone out is his defensive style of play, something in total contrast to that that we have seen from Arsene Wenger during his 22 year reign in North London. However if Arsenal want a manager who can develop players, and get results on a budget, the the Argentine could be the perfect candidate.