Sam Allardyce has slammed Everton's marketing director in the wake of the survey scandal, saying he is 'not a great understander of football'.
The criticism come days after a number of Everton fans were sent an official survey, with one of the questions asking for fan opinion of current manager Sam Allardyce.
Anybody who has seen anything to do with Everton in recent weeks and months will know the answer without the need of a survey, with fans heard on singing "f*ck off Sam Allardyce at a number of recent matches" after what has been a dismal season for the Blues.
Speaking in his pre-match press conference ahead of the visit of Newcastle on Monday night, Allardyce was asked about his thoughts on the controversial survey
"The actual survey question was 'What do you think of the manager, the players, and the staff'" saidAllardyce.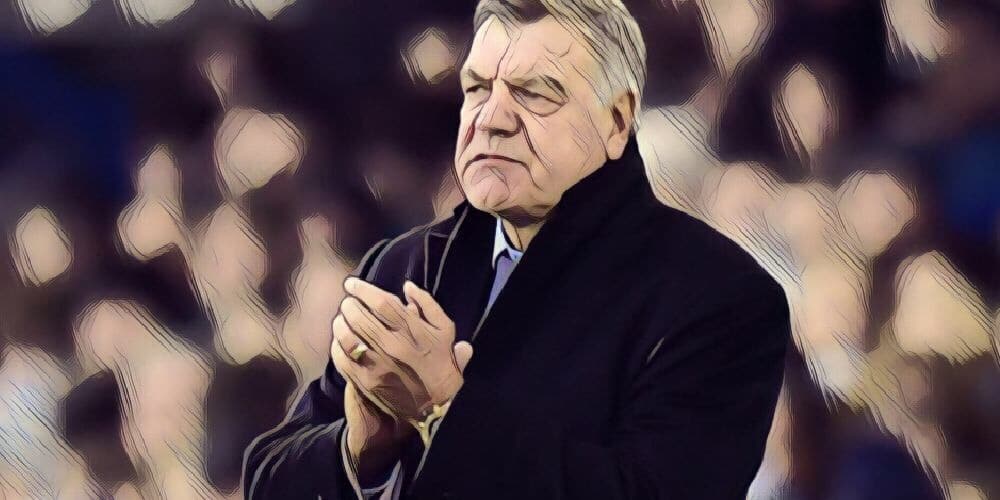 "And obviously our managing director of marketing clearly is not a great understander of football and how football works because he's into marketing and branding and market research
"He must have thought it was the right thing to do, but clearly everyone else hasn't – certainly [not in] my department and even the Chairman, who I spoke to last night."
Asked whether he received an apology regarding the incident, Allardyce replied:
"Off the chairman? Yes! – and thats it boys, lets move on – and don't ask me how many marks you think I'd get out of 10 either."
So fo course, what did the press do, they asked him…
"P*ss off" said Allardyce laughing, before responding effusively, "11!"
Allardyce still has one year to run on the contract which he signed in November, but it is yet unknown whether he will start the season in charge at Goodison Park at the start of next season.
DON'T MISS 20 OF THE BEST BIG SAM QUOTES – THERE ARE SOME ABSOLUTE CRACKERS!