As Christmas approaches, the Premier League schedule is getting more and more heaped. After another set of fixtures, we are almost at the halfway stage and can see who's succeeding and who'll be in deep trouble! Here are five things we've learned from the latest round of games.
City are beating teams heavily again!
Even though they've been astonishing all season, Manchester City did seem to have a more difficult time in November. Despite still picking up wins, they didn't deserve some of their results, or had to work much harder to get them.
Early on in the season, City were beating teams heavily; 5-0 and 7-2 were stand out score lines. Even though they have continued their record winning streak, they hadn't beaten a side in any competition by more than two goals since late October with a 3-0 win over Burnley.
However, this week they have beaten Swansea 4-0 and Spurs 4-1, showing their ruthlessness up front is back! You really can't work out when, or indeed if, they are ever going to lose their first league game of the season!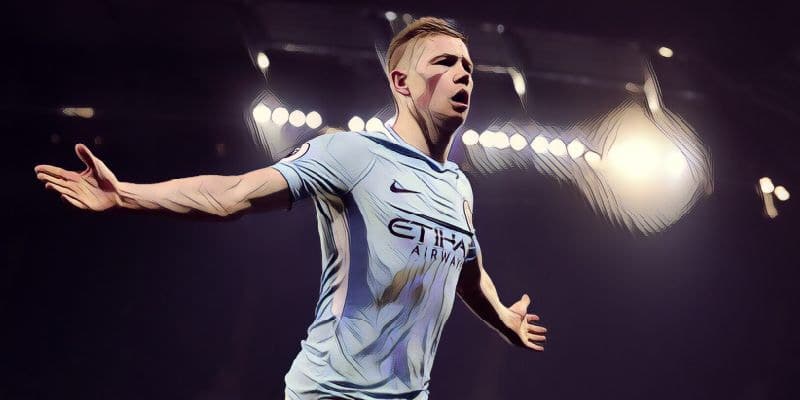 Palace and West Ham are on the up!
After 3-0 away wins for both sides this weekend, both sides escaped the relegation zone for the first time since August.
West Ham have picked up seven points in the last week with three clean sheets in the process whereas Palace have picked up the same amount of points in their last three but have conceded three goals.
What is also interesting is that both sides have replaced their managers this season, Roy Hodgson replaced Frank De Boer in September and Slaven Bilic made way for David Moyes. For the fan bases of both clubs, it will be very promising to see their teams in such good form in a busy stage of the season but fans of other teams will be increasingly worried over slipping down the table.
Burnley remain solid!
After a 0-0 draw with Brighton on Saturday, Sean Dyche's men remain in the top six. A third successive clean sheet has helped the Clarets stay in and round the top end of the table and are currently shutting out Spurs from the Premier League's exclusive.
Despite having a goals per game figure of less than one (0.89), Burnley's solid resistance at the back has propelled them up the table with one goal usually enough to get three points. Of course we're all rooting for Burnley as we love an underdog story, but it'll be interesting to see how long they can last!
Newcastle need a big window!
After picking up only one point in nine games, Newcastle have fallen all the way down into the relegation zone. Another defeat, this time to Arsenal, put the Magpies down into 18th, a position they really won't want to be in come the end of the season after all of the hard work to get promoted last season.
Benitez's management hasn't been perfect but it's been well publicised that the Spaniard isn't happy with his squad and that he'll be hoping to receive funds to spend when the transfer window opens in January. Something needs to change for Newcastle, otherwise they'll be in trouble too big to get out of!
Watford aren't the side we saw early on anymore!
After a third successive defeat and only one point from their last five games, Watford don't look anything like the side that started the season so well. Yes, they're still in the top half which is great for them but a 4-1 defeat at home to Huddersfield really is awful.
What's even worse though is the lack of discipline they have shown, with four Hornets players having been sent off this season, including three in the last three matches!
Marco Silva's side don't look anything like the team who were in the top four back in September and really need to find some form to regain points over the busy schedule, otherwise they'll continue to drift down the table.