Former Manchester United captain Bryan Robson has admitted he never expected Jesse Lingard to develop into a regular at a Old Trafford.
Lingard has spent his entire career at Manchester United, with Sir Alex Ferguson famously predicting that he wouldn't make his breakthrough into the first team until he was into his 20's.
While that prediction has turned out to be true, with the 25-year-old making all of his 131 appearances in the last four seasons, former United captain Bryan Robson has admitted he had his doubts:
"When I first saw Jesse Lingard I thought he would never make it at Manchester United," Robson told the Daily Mail.
"He was small, he was light and he didn't show enough to make me believe he could be anything more than a squad player. It is to his eternal credit that he has proved me wrong.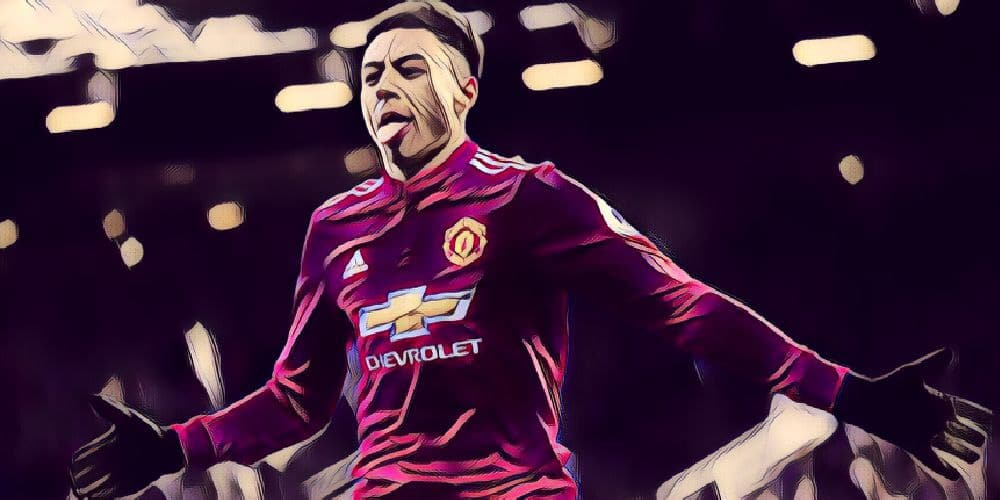 "This kid has worked so hard at his game that he's an example to any young player who gets a few knocks and questions whether they can make it. Now he is playing for England in a World Cup.
"As an ambassador for United, I used to go to the training ground quite a bit and watch the academy players and reserves and I would get to see the likes of Jesse up close.
"My first impression was, he is not going to make it here, at best he'll get in the squad or be someone the club loan out and then sell on. I just didn't see enough quality. Sometimes, though, a player goes out on loan and it changes them.
"It can be the making or breaking of a player and for Jesse it made him. You can go away, play well for another club and think, 'OK, this will do, I'll settle for this', or you think, 'I like the taste of this . . . but it would be even better if I was playing for Manchester United'.
"That's when the work begins and I think the penny dropped with Jesse."
Not only has Lingard gone on to be a Manchester United regular, but has now established himself in the international setup, and was voted Man of The Match during England's 6-1 victory over Panama earlier today.