Brighton & Hove Albion v Leicester City
Chris Hughton may have lost his 'nicest manager in the Premier League,' moniker now that Granda Ranieri is back in town, but he can take solace from the fact that his Brighton side looks comfortably good enough to avoid a relegation battle this season.
Sadly, every time you think of Leicester these days the first thought that comes to mind is always related to the tragic recent death of Foxes Chairman Vichai Srivaddhanaprabha.
However, there can be little doubt that the Thai businessman would be extremely proud of the class his family, club, and players have shown in recent times. Only time will tell how the grieving process affects Leicester's performances on the pitch and nobody will think any less of the Foxes players if they experience a slump in results in the coming weeks.
Draw 23/10
Everton v Cardiff City
After a bumpy start, Marco Silva's Everton are starting to take shape and I'll be honest, I like what I'm seeing. Yerry Mina looked immense against Chelsea recently, on-loan Barca midfielder Andre Gomes looks a real class act in the middle of the park, and Richarlison and his crazy eyes look a constant threat up top.
The Toffees are in ninth in the table, but they are starting to show the type of form that caused many to class them as 'the best of the rest,' at the start of the season and if the Man United shitshow continues to gather pace, the Goodison Park outfit might be a decent outside bet to break the top six this season.
Cardiff are shit and are going to be relegated, but I have to admit the Bluebirds boss Neil Warnock has really started to grow on me. I thought him calling England captain Harry Kane a [email protected] and appealing Joe Ralls red card against Spurs was proper brilliant.
This week in Warnock land, he described football as a 'horrible industry,' which is exactly the type of public honesty that is usually so sadly lacking amongst others in the game.
Sigurdsson score anytime 27/10
Fulham v Southampton
He's back bitches! The man, the myth, the legend that is Claudio Ranieri is back in our lives, and that my friends is something to be truly grateful for. I'd go into detail on why I think the adorable Italian is the perfect candidate to get Fulham moving up the table after they sacked Slavisa Jokanovic, but the excellent Alan Condon already did a much better job than I could.
While Southampton striker Charlie Austin's recent rant was truly epic, the Saints have become a real bore of a team to watch and with the moaning git that is Mark Hughes in charge on the South Coast club, I for one would love to see them sucked into a relegation battle.
Fulham 13/8
Manchester United v Crystal Palace
Manchester United have been piss poor at Old Trafford so far this season and it's hard to tell what you're going to get from Jose Mourinho's side from minute to minute let alone game to game these days. However, there have been a couple of bright spots amongst all the doom and gloom for the 20-time league champions. Anthony Martial has been in superb goalscoring form as of late and Jesse Lingard will be full of confidence after returning from injury and scoring twice for England during the international break.
Crystal Palace look decent every time I see them play but they invariably end up losing. Roy Hodgson's side are in bad need of a decent striker and you'd have to assume January can't come quick enough for the Eagles so they can get some goals into their team.
Lingard score anytime 11/5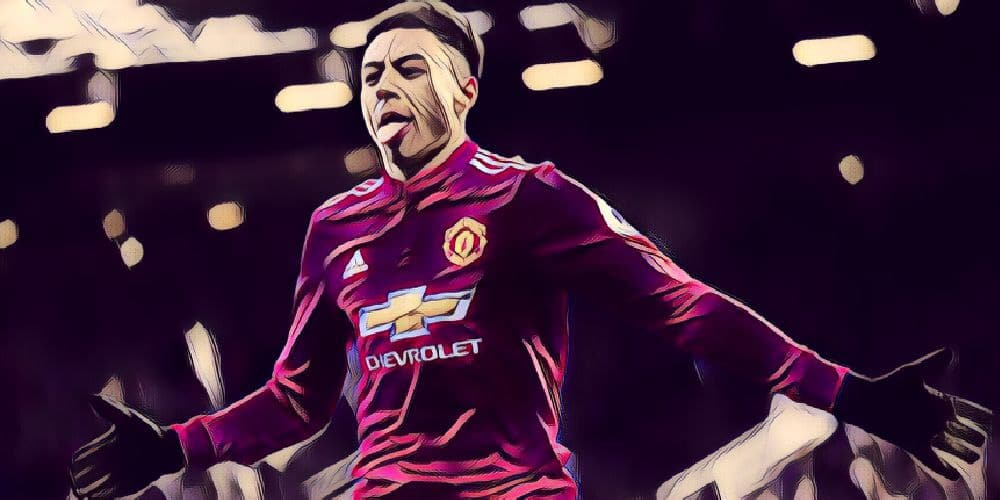 Watford v Liverpool
Despite losing their last game away to Newcastle, The Hornets are ticking along nicely under Javi Gracia in seventh place in the table. Gracia has proved himself to not only be a pretty decent football manager, but he's also shown himself to have the calmness of a Buddhist Monk, when you consider the poor bastard has his name misspelt on a daily basis.
Liverpool boss Jurgen Klopp's decision to spend big on a new centre-back and new goalkeeper to go along with his new hair and teeth couldn't really have worked out much better. The Reds remain unbeaten in the Premier League and are now as tight as a mouses ear at the back having conceded just five goals so far this season.
Having said that I fancy this one to be a high scoring affair.
Over 2.5 goals and both teams to score 21/20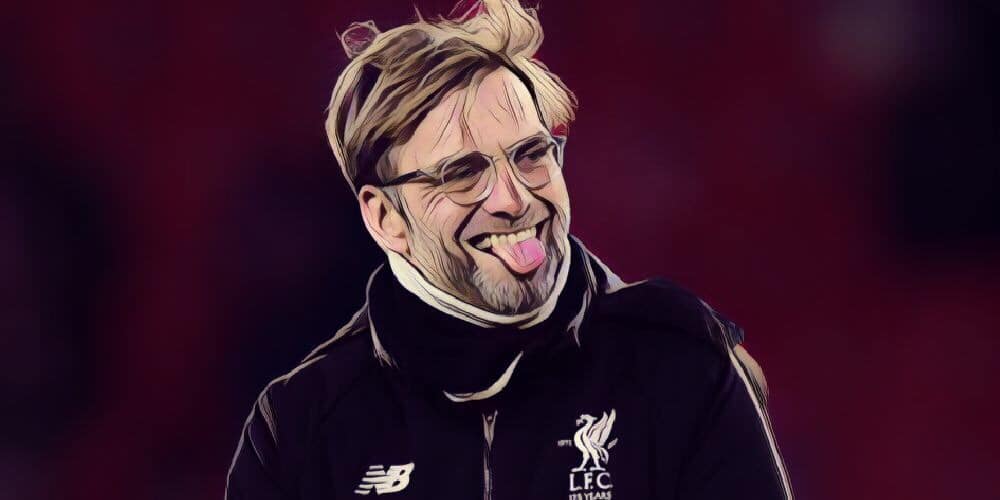 West Ham United v Manchester City
It must be tough to get absolutely dicked by a former club who got rid got rid of you to get somebody considerably better in. But in all honesty, it's hard to see anything but that happening to West Ham boss Manuel Pellegrini this weekend when his former club Man City travel to the London Stadium.
Pep Guardiola revealed this week that he 'can't be fucked reading,' which shows that not only is he a footballing genius, but he's also gone and mastered the English language.
Man City and over 3.5 goals 13/10
Tottenham Hotspur v Chelsea
Ah, the game of the weekend. Both teams have made superb starts to the season when compared with pretty much every other Premier League campaign in history, although they are both barely hanging on to Man City's coattails.
These games are usually spicy affairs with little love lost between both sets of fans. A lot of the fixtures between members of the top six have failed to live up to the hype so far this season, but I reckon this one will be fun and with both teams looking much better going forward than defensively I reckon the goal market is the place to lump on.
Over 2.5 goals and both teams to score 1/1
Bournemouth v Arsenal
Bournemouth remain in sixth position in the table, but their superb start to the season has stuttered a bit as of late after losing their last two games against Premier League's strugglers Man United and Newcastle. Eddie Howe will of course be hoping his Cherries can get back on track this weekend and the young coach will be relishing testing himself against opposite number Unai Emery.
Arsenal have exceeded expectations so far this season and their 16 game unbeaten run is hugely impressive, but I just have a feeling that this will be the weekend when their defensive weaknesses finally costs them dear. I've been saying that every weekend for the last two months though, so f*ck knows.
Bournemouth 3/1
Wolverhampton Wanderers v Huddersfield Town
Wolves continue to impress and were mighty unlucky not to beat Arsenal at the Emirates before the international break. Nuno Espirito Santo and his beautifully groomed beard you'd suspect will be another Premier League manager looking to get a clinical striker in through the door when the transfer window opens in just over a months time.
Wolves may be lacking a clinical edge in front of goal, but David Wagner's Huddersfield are just pure shite when it comes to hitting the old onion bag. Bless the Terriers the poor buggers couldn't score in a brothel with a golden cock.
Wolves half-time/full-time 13/10