By the time you read this article, Henrikh Mkhitaryan may well be unveiled as an Arsenal player, with Alexis Sanchez heading over to Manchester United. But is the Armenian a player the Gunners need, or just one they would like to have? In what promises to be one of the biggest deals of the January transfer window, Arsenal and Manchester United have agreed to swap Alexis Sanchez and Henrikh Mkhitaryan. With Sanchez in the last six months of his contract, and eager to move on, Arsenal have done well to ensure that his departure does not leave a hole in the squad.
However, is Mkhitaryan really a player that the Gunners need?
In 39 Premier League appearances for United, the Armenian was involved in 11 goals (scoring five and assisting six). Add in his time at Borussia Dortmund (23 goals and 36 assists in 90 games), and he averages a contribution to the scoresheet 0.54 times per game. In contrast, during his four years at Arsenal, Sanchez has 60 goals and 27 assists in 122 games, contributing to 0.71 goals per game.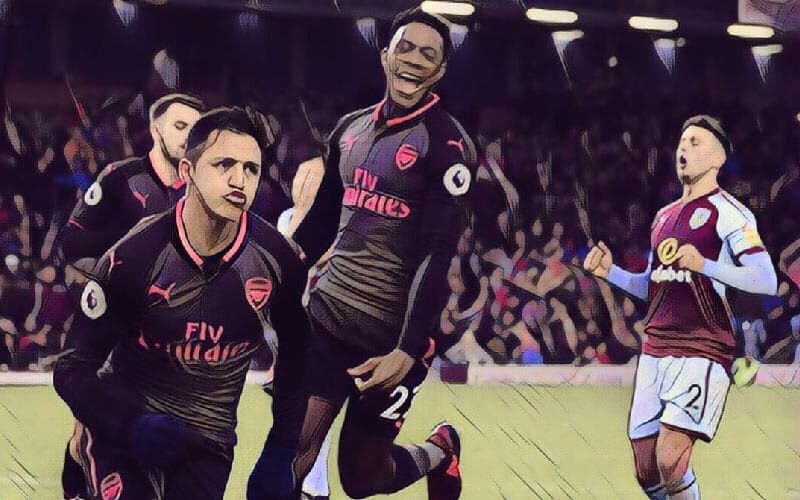 Both players are 29-years-old, but in the last couple of seasons, Sanchez has been far more productive. Such is the nature of the January transfer window; sometimes the replacements available are not as good as those that have left. Mkhitaryan has never quite looked comfortable under Jose Mourinho's stewardship, and in all fairness, Arsene Wenger's less rigid structure may liberate the Armenain and allow him to hit the heights of his Dortmund days once again. But he will not solve any of Arsenal's issues.
Arsenal's problems have not been going forward. They never really have been over the last ten years. They have replaced talented forwards with ease. Thierry Henry was transitioned into Emmanuel Adebayor before Robin van Persie took over as the main man. Sanchez, Giroud and Ozil came in next while Alexandre Lacazette is the future of the Arsenal forward line.
Mkhitaryan will bolster this, and will slot in well. He will probably be better than he was at United, where he never truly looked free to create.
But Mkhitaryan will not fill the over the gaping chasms in defence, where injuries are beginning to catch up with Laurent Koscielny. He will not turn Granit Xhaka into a proper defensive midfielder, one who does not switch off in the middle of games. He will not return Petr Cech into the goalkeeper we saw during his Chelsea heyday, where he was the best goalkeeper in the league.
Henrikh Mkhitaryan will be fun to watch at Arsenal. He will get goals and assists, and the thought of him linking up once again with Pierre-Emerick Aubameyang, if that deal goes through, is tantalising. Even without Aubameyang, a forward line of Ozil, Lacazette and Mkhitaryan is capable of producing wonderful, beautiful football. But it will not solve the problem of Arsenal's weak underbelly, and will not shore up the defensive frailties that have plagued the club for years. Mkhitaryan will not get Arsenal back into the Champions League, not unless high-quality defensive reinforcements are signed.
Until then, it will be the same old Arsenal once again.
What are your thoughts on Arsenal's imminent signing of Henrikh Mkhitaryan?