Five weeks since sacking Ronald Koeman, Everton have still not appointed his long term replacement. We take a look at the candidates to take over the vacant managers job at Goodison Park.
It's been another weekend to forget for Toffee fans, with Everton losing 4-1 in their latest Premier League tie away to Southampton, a side who themselves are far from free-scorers. This depleting defeat is one of many they have fallen to this season, including a 5-1 defeat in the UEFA Europa League against Atalanta, 4-0 defeat against Manchester United and a 5-2 defeat against Arsenal, a result which sealed Ronald Koeman's fate in charge.
It has now been over a month since the dismissal of Ronald Koeman, and having given caretaker manager David Unsworth a fair shot at the job, it is clear that the Merseyside club are in desperate need of a spark and huge boost of confidence.
A lot of pundits are labelling Everton's start to the season as 'shambolic' and 'embarrassing', and having spent over £140m in the summer transfer window, it is hard to argue otherwise.
But as we enter the busy festive period in the Premier League in which games come thick and fast, who could be the man to get the Toffee's out of this worrying rut and far away from relegation?
Alan Pardew
Not a popular name among many, it has to be said, however there is no doubting that Alan Pardew has accumulated great Premier League experience, having managed the likes of West Ham United, Newcastle United, Crystal Palace and a brief stint with Charlton.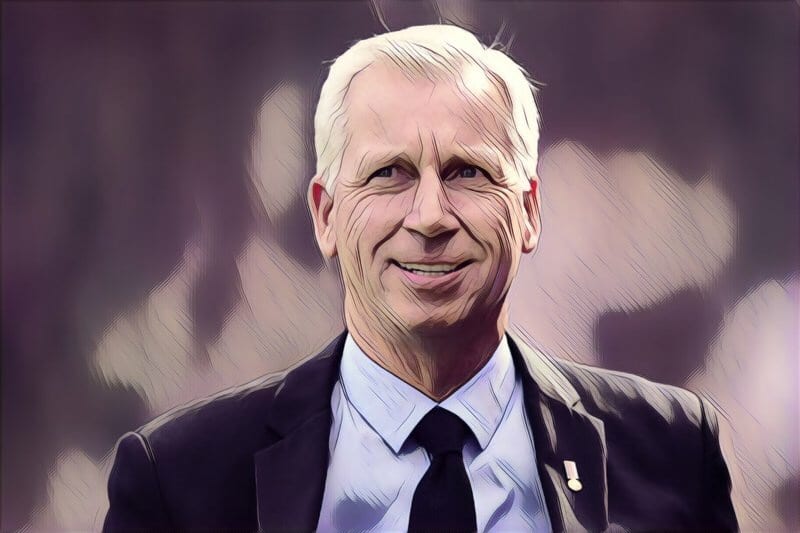 His overall win records at clubs aren't spectacular but Pardew has built a great reputation for making fantastic starts at clubs, which was particularly evident during his time in charge of Crystal Palace and Newcastle United, leading the Magpies to 5th in his second season.
Currently apart of the Sky Sport's pundit team, Pardew is also believed to be a target for manager-less West Bromwich Albion, who too are looking for a spark after a poor run under former boss Tony Pulis.
Likelihood: 2/10
Appointment Rating: 6/10
Latest Odds: 33/1
Sean Dyche
'Ginger Mourinho' Sean Dyche is continuing to build on a solid reputation as the Premier League's best British manager, with his Burnley side working wonders this season as they currently sit in 7th place.
Praise by pundits, fans and the media alike is at an all-time high for Dyche and his side, with Ian Wright believing he would be capable of replacing Arsene Wenger as the manager of Arsenal.
Clarets fans are yet to relax on the speculation of Dyche moving onto the 'next step' of his career, and having rumouredly turned down Leicester City earlier in the season, the vacancy at Everton will certainly test his loyalty and ambitions.
Likelihood: 5/10
Appointment Rating: 9/10
Latest Odds: 18/1
Tony Pulis
The Welshman is out of his third Premier League job in ten years, having been relieved of his managerial duties at West Bromwich Albion during a terrible run of form, topped off by a 4-0 home defeat to Chelsea.
Whilst he is reputable for defensive, no-nosense style football, the results that he has achieved over the years is remarkable, as he boasts a fantastic record of never being relegated as a manager and keeping teams afloat in the Premier League.
It's certainly not the strangest appointment Everton could make right now, as Pulis could look to stabilise the situation at the Merseyside club, strengthen the woeful defence and add to the side in January with whatever budget Farhad Moshiri has remaining.
Likelihood: 4/10
Appointment Rating: 7/10
Latest Odds: 20/1
Marco Silva
Having spent such a short amount of time managing in the Premier League, Portuguese man Marco Silva has rapidly built up a strong reputation as one of the league's most talented young managers.
Infamously written off by Paul Merson at the start of his reign at Hull City during the second half of last season, Silva proved many doubters wrong and was one result away from securing safety with The Tigers.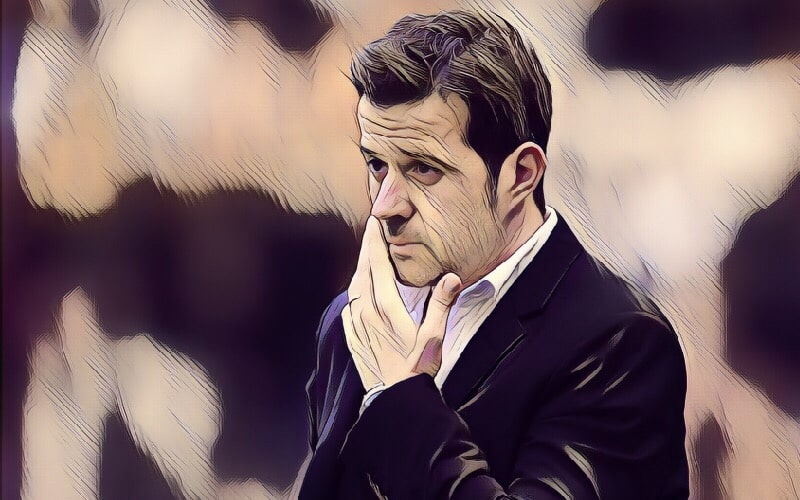 A move to Watford, advised by fellow countryman Jose Mourinho, has seen Silva pick up impressive results which have caused Everton to make multiple inquiries about his availability regarding a switch from being the Hornet's boss for just four months. However, despite giving no assurances about his future at Vicarage Road, Watford seem adamant that he will not be leaving.
Likelihood: 3/10
Appointment Rating: 7/10
Latest Odds: 12/1
Sam Allardyce
Big Sam is a favourite amongst bookies to take over, with Everton maybe looking to give to former England manager a chance to manage the Merseyside club.
With a similar reputation to the likes of Tony Pulis, Allardyce knows how to keep a team in the Premier League, and has shown his ability to positively impact a team during short spells at Sunderland and Crystal Palace.
Despite touting retirement or another chance at international football management, Allardyce could be easily lured back to the Premier League with the exciting prospect of turning around the fortunes at Everton.
Likelihood: 9/10
Appointment Rating: 8/10
Latest Odds: 1/4
Article written by Guest writer Sam Bettany (@bettany_sam)