Arsene Wenger has branded football as a "cruel" sport following their 2-1 aggregate defeat to Atletico Madrid in the Europa League.
Arsenal started the season as potential favourites to follow in Manchester United's footsteps, and win the Europa League, but those hopes have were dashed when the likes of Borussia Dortmund and Atletico Madrid were eliminated from the Champions League and dropped into the second tier of European football.
However, despite no longer being favourites, Arsenal still had hopes of winning the trophy in Lyon next month – their first European crown.
It wasn't meant to be however, with Atletico winning the second leg 1-0 to make the scoreline 2-1 to the hosts:
"It can be very cruel, I am very sad tonight," The Frenchman said.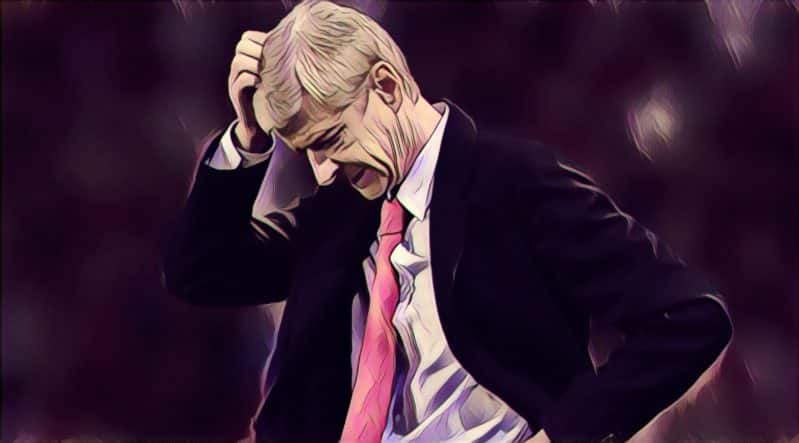 Wenger went on admit that the Gunners should have done more, but the Gunners conceded what he described as a 'stupid' goal:
"We didn't manage the important moments of either game well," said Wenger.
"We were 1-0 up with 10 minutes to go at home, and then we conceded a stupid goal. Tonight we looked OK and then conceded on the counter attack.
"Atletico played with fear in the first half that if we score they could be out, but once they scored they played with a cushion."
Wenger also said the tie "should be over" after the first leg and that his side "missed something in the final third".
"When you go out of a competition and you have the performances we have had over 180 minutes it is hard to take.
"There are some good ingredients in our team. They will bounce back."