Jose Mourinho has given his backing for his current assistant manager Rui Faria to replace Arsene Wenger at Arsenal.
Wenger announced his imminent departure from the club just two weeks ago, and ever since that surprise announcement, talk has turned to the man who will ultimately be charged with replacing him.
There have been a number of top managers linked with the soon-to-be vacant job, including Max Allegri, Diego Simeone, Thomas Tuchel and many more. However, with Arsenal set to make the biggest change to their club in 22 years, they are also seemimgly being diligent, with a number of lesser experienced coaches also being considered.
Jurgen Klopp's assistant at Liverpool, Zeljko Buvac is supposedly in the running, while earlier this week we brought you the news that Man Utd assistant manager Rui Faria is also on the shortlist to replace Arsene Wenger at Arsenal this summer.
While he may not necessarily be a household name within football management, Faria has been Jose Mourinho's right hand man for a number of years, and has accumulated immense experience at the top end of the game.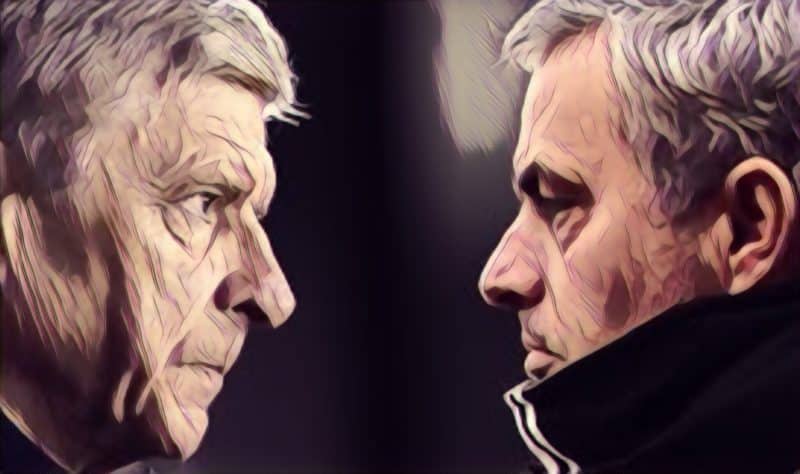 Despite Mourinho saying that his current number two is more than just an assistant, he conceded that would be a "good fit" for the Arsenal job, should it be offered:
"I say it because, more than because he is my assistant, he is my friend," the Portuguese said.
"If my friend one day has the possibility of a big job, I would help him to pack and carry the bags and to wish him luck.
"I met him when he was a kid at university and we worked together for 18 years. He is a big friend more than an assistant.
"If one day the moment arrives I would be very happy."
Arsene Wenger's hopes of ending his reign on a high were dashed on Thursday night, with Atletico Madrid ignoring the script and dumping the Gunners out of the Europa League after a 2-1 aggregate win in the semi-finals.