While the world has been lauding Mohamed Salah as the Egyptian Lionel Messi, Liverpool legend Jamie Carragher believes that the forward is actually more comparable to Cristiano Ronaldo.
It has been a sensational season so far for Mohamed Salah who has already scored 31 goals this season, a tally which equals Luis Suarez's best ever figures for the Reds, but still with 10 Premier League and several cup matches left to play.
His fancy footwork, dribbling, goalscoring ability, and of course being left footed, have seen him draw comparisons to Barcelona great Lionel Messi, but writing in his column for the Telegraph, opinionated scouser Jamie Carragher believes he is more similar to Messi's greatest rival, Cristiano Ronaldo:
"Cristiano Ronaldo is the prime example of how the role [of wide forward] has changed," wrote Carragher.
"When he joined Manchester United he liked hugging the touchline, performing his step-overs and terrorising right-backs.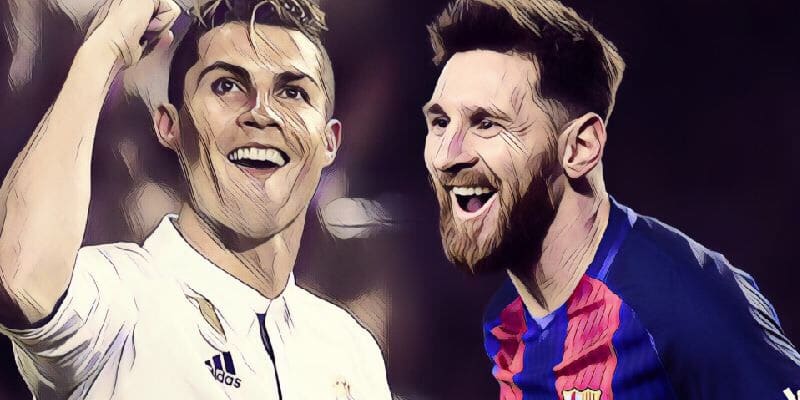 "Now he is completely different player – a goalscorer more than provider. He is disappointed if he comes off the pitch and has not scored.
"He does not want to be indulging in his party tricks out wide because he cannot shoot from there, so his game is all about cutting inside and getting into the penalty area to swell those extraordinary numbers.
"That is why although there has been some comparisons made between Salah's style and that of Lionel Messi – obviously he is not at the level of either Messi or Ronaldo yet – the Liverpool forward has more of Ronaldo's approach about him.
"Messi likes to come deeper for the ball and involve himself in the build-up. That is not Salah's way.
"He has the mindset of a prolific striker, as demonstrated by how disappointed he is whenever he is substituted late in a match as he craves more goals.
"It is refreshing to see."
Salah will be hoping to add to his incredible tally today as Liverpool host former boss Rafa Benitez's Newcastle side at Anfield.