With all five English teams in the Champions League easing through the group stage into the last 16, things are looking very good English football. But can one of them go on to win the famous old trophy?
In the past English sides have been criticised for their disappointing performances on the European stage, but this season it is looking more and more likely that one of these sides could be victorious and an English side could win the Champions League for the first time since 2012.
Manchester City
Pep Guardiola's men in sky blue seem to be running away with the Premier League and are currently 16 points ahead of local rivals Manchester United. The big money team have a similarly impressive record in the Champions League group stages, winning four of their games against Shakhtar Donetsk, Napoli and Feyenoord. They were ultimately beaten in their last game of the group stages away at Shakhtar Donetsk, (the unexpected victory caused Shakhtar's manager to dress as Zorro for his post-match press conference), but still managed to win the group, three points clear of the Ukrainian side.
City eased through the first leg of their last-16 clash, beating Basel 4-0 away and leading some to question whether City could even go onto win the quadruple.
Their manager of course has plenty of experience in this competition, winning it once as a player and a further two times as a manager, with Barcelona. Guardiola clearly knows how to be successful in European competitions and there is no reason why he couldn't lead City to similar success as he did when at Barcelona, given the wealth of quality and talent currently in City's squad.
If City were to be victorious later on this year, it would be their first Champions League, which may serve as inspiration to both their new and more experienced players.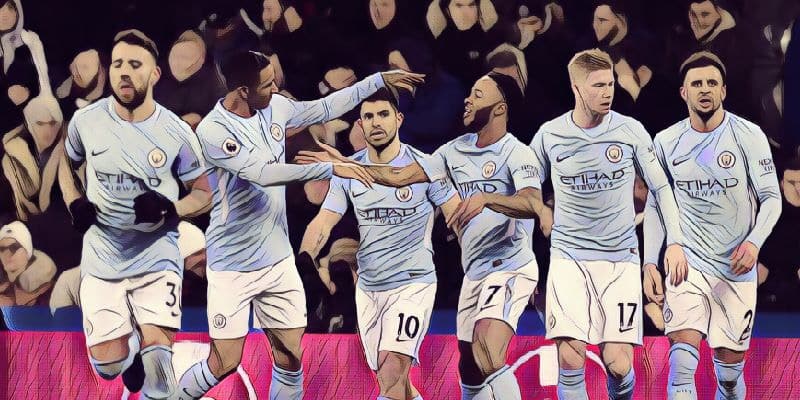 Manchester United
Jose Mourinho's United men similarly had a fairly simple run in the group stages, losing only once away at Basel. Like City, they finished top of their group, three points clear of the Swiss side.
The Reds managed to grab some fairly impressive victories in the group, beating Basel 3-0, CSKA Moscow 4-1 and Benfica 2-0. The United squad is relatively young, but there is still substantial European experience within it; French midfielder Paul Pogba reached the 2015 final with Italian side Juventus and Juan Mata won the competition with Chelsea back in 2012.
Jose Mourinho has too been successful in this competition, winning it as a manager with both Porto and Inter Milan. Though he had very good teams at these two clubs, the quality was nowhere near what he currently has at United, yet he still managed to win one of the hardest footballing competitions in the world. This should definitely encourage United fans, coupled with the fact that they only gained their last European trophy at the end of last season, winning the Europa League and hence gaining their place in this years Champions League.
Therefore the side have recent experience of European success, which should drive them on to achieve more. Additionally it is now 10 years since United last won the Champions League, which should hopefully provide the players with an extra bit of motivation. United face Sevilla in their first game in the round of 16 on Wednesday.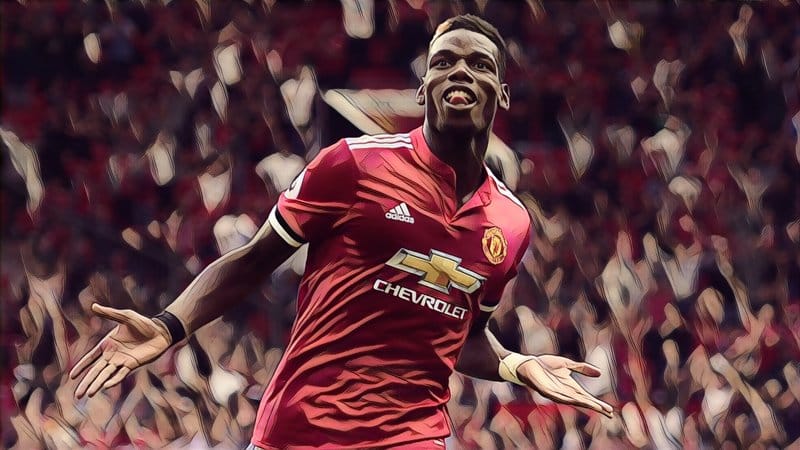 Tottenham Hotspur
The North London side drew attention from across the footballing world when they beat reigning European champions Real Madrid at home, 3-1.
This match, at Spurs' temporary home Wembley Stadium saw Dele Alli score twice and Christian Eriksen add the third, before Cristiano Ronaldo pulled one for the Spanish side in the 80th minute.
Things are definitely looking good for this English side, who despite good form typically struggle to win silverware, as they fought off tough competition from Real Madrid and Borussia Dortmund to finish top of their group.
There is some concern however about the youth and inexperience of Tottenham's side, but they kicked off the round of 16, coming from 2-0 down to draw 2-2 with 2017 finalists, Juventus. The Italian side is full of quality, talent and legends, but Tottenham's young side showed spirit, determination and quality as they fought back after going behind early. They welcome Juventus back to London soon in the second leg and hope to sustain the quality they have demonstrated so far.
Liverpool
Jurgen Klopp's Liverpool side have also had an amazing Champions League campaign so far. They didn't suffer a single defeat in the group stages and finished top of group E, three points clear of Sevilla.
Despite their defensive difficulties, Liverpool have been so successful due to their brilliant scoring ability, with players like Mo Salah and Sadio Mané having really shone in the competition so far.
In their group Liverpool managed two 7-0 wins and a 3-0 win, before inflicting a 5-0 win over Porto in the first leg of their last 16 clash- the Portuguese side's heaviest home defeat.
Liverpool have an incredible history in this competition, having won it five times, more than any other English side. This high-scoring Liverpool side do appear as though they possess the drive and the ability to add the sixth victory.
Chelsea
Chelsea have suffered some difficulties in the league recently and there have been whisperings of discontent in the dressing room, however they still managed to progress fairly easily through to the round of 16, losing only once against Roma. They finished their group joint on points with Roma, but in second place, making them the only English side not to top their group.
Their route in the Champions League appears a little harder than those of other English teams, as the reigning Premier League champions were drawn against five time winners and European heavyweights Barcelona, who they will face on Tuesday.
However, they were the last English side to win the Champions League and did show incredible quality in the league last year. If they can revive the quality and desire that was showcased in their title-winning season, in the Champions League then there is no reason why the Blues can't progress in the competition.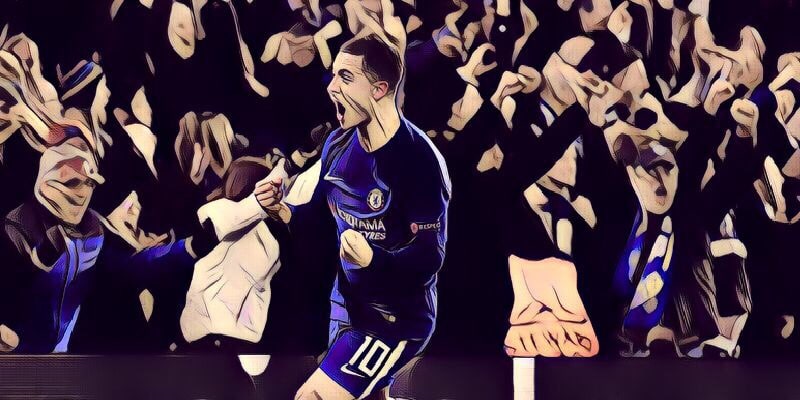 A lot of talent and quality remains in the Champions league, with four out of five of the English sides topping their groups. So far the five teams have inflicted some big, significant and unexpected wins on other European sides, including several footballing giants.
If all five English sides can sustain the quality they have demonstrated so far, we could see five of the last eight teams in the tournament coming from England. That would mean at least one will be guaranteed to make the semi finals, and then there is every possibility that one of them will go on to become European champions.
The Odds
Manchester City 11/4
Real Madrid 9/2
Barcelona 5/1
Bayern Munich 11/2
Liverpool 10/1
PSG 11/1
Manchester United 16/1
Tottenham Hotspur 16/1
Chelsea 28/1
Juventus 33/1
[wpdevart_poll id="4″ theme="0″]